PopUpOFF troubleshooting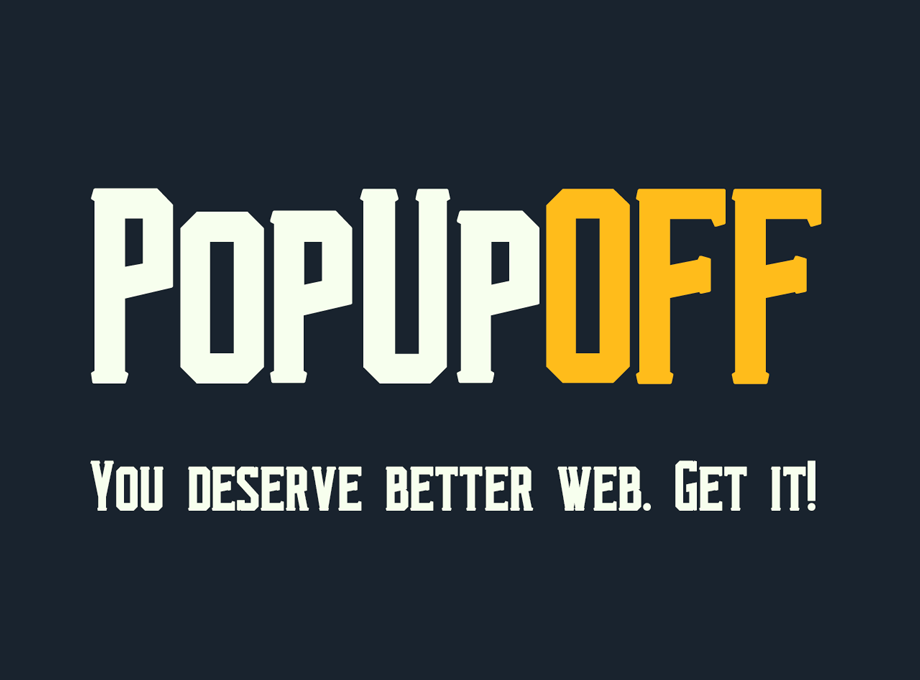 I wish there were none, but there are still some issues remaining. Don't worry, I'm working on it :)
Firefox is slowing down.
It's the most annoying thing I have faced while developing. Version for Mozilla is in sort of the beta-stage right now. Firefox itself has a bug related to how PopUpOFF works, so sometimes it could freeze the loading of the page for a few seconds. So I'd suggest using PopUpOFF in this browser only for very nasty websites, where you have really no other choice. I'm going to find a way to fix it in the next update, so don't worry, everything should be good soon! Personally I'd recommend to switch to another browser.
How to whitelist a website?
Dormant mode. Most recommended option (and the way I use it) is to set Dormant mode as your Automode in the options page. This way when you enter a new website it will look as usual. And if you wanted to remove all the popups from the screen, you could activate the needed mode. PopUpOFF will remember the website and the next time you visit it, popups are going to be blocked automatically.
Changes don't apply.
Software can't be bugless, at least in the current state. Sometimes one can't be even sure that it's the one's bug. So what to do if you're facing it? The simplest solution would be to reinstall the extension. I also added the buttons to reset settings in the options page - it could help. However, if you wanted PopUpOFF to be better, the best solution would be to try to understand what is not working, how it's happening and drop me a message: RomanistHere@pm.me - I'd be more than happy to assist you.
If you are facing the issue not listed there, please, let me know. By doing so you will participate in fixing the app, a lot of people use. We will all thank you for this. Write to me anywhere you'll find or open the issue on GitHub
Feb 22, 2021
To main page